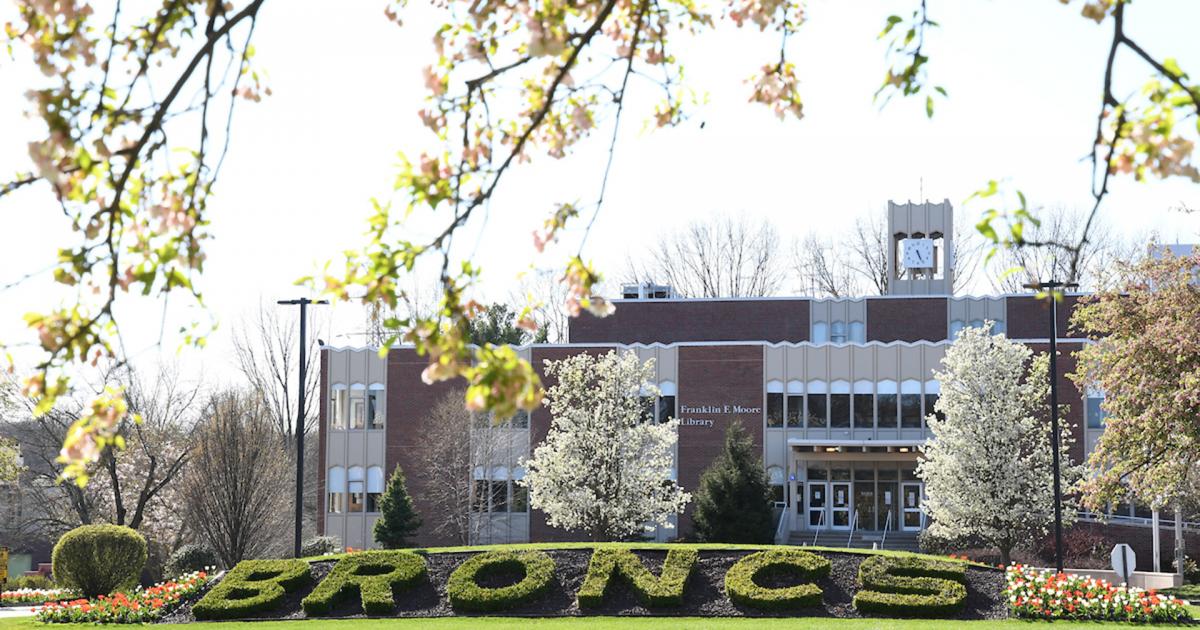 Rider announces retiring faculty and staff
Rider University salutes the contributions of 26 faculty and staff members who retired during the 2020-21 fiscal year. Collectively, they provided more than 683 years of service to the University and its students. 
"Each of these dedicated individuals worked diligently to continue our mission of serving students and transforming lives," says Rider President Gregory G. Dell'Omo, Ph.D. "We salute their contributions to our community and to all the students' lives they touched and helped transform. They have our appreciation and will forever be recognized as a part of the Rider family." 
All the retirees will be invited back to campus to be acknowledged during this fall's Homecoming and Family Weekend, Nov. 5-7. 
Those heading on to the next chapter of their lives are:
 
Norm Brodsky College of Business
William Amadio 
Associate Professor, Information Systems, Analytics, and Supply Chain Management
Dr. William Amadio joined the faculty at Rider University in 1974. In his time at Rider, he taught at the graduate and undergraduate levels, with coursework in data mining, internet applications development, managerial thinking and decision-making, and business analytics. His teaching approach, which valued realistic and concrete project-based application of theory and concepts, earned him the Christian R. and Mary F. Lindback Distinguished Teaching Award in 1990. Amadio's extensive publication and presentation record ranged in topics from forensics, investment banking, manufacturing, insurance, and the application of business intelligence and data-driven technologies on management, to the healthcare sector and social media. Though business analytics was never as popular as it is now, Amadio has been an expert in this realm for some time, serving recently as the director of Rider's Center for Business Analytics.
"My career at Rider brought me lasting relationships with many wonderful people. Working with students and colleagues on subjects I love has been a privilege."
Jerome Bentley 
Associate Professor, Finance and Economics
Dr. Jerome "Jerry" Bentley joined the faculty at Rider in 1974. He taught courses in topics such as micro- and macro-economics, managerial economics and economic analysis. In addition to teaching at Rider, he was an active applied researcher, with appointments as a senior fellow at Mathtech Inc. (formerly a division of Mathematica) and GRA, Inc., and consulting engagements with private and public sector clients including the Federal Aviation Administration, the U.S. Environmental Protection Agency, the U.S. Department of Energy and the National Science Foundation. In his time at Rider, Bentley served as the chair of the economics department and was a leader in the College's approach to student learning assessment.
Lauren Eder
Professor, Information Systems, Analytics, and Supply Chain Management
Dr. Lauren Eder joined the University in 1996. In her time at Rider, she served as the chair of the Department of Computer Information Systems, as well as the director of the Center of International Business. Eder taught graduate and undergraduate courses in topics that included information systems for supply chain management, data mining, electronic commerce, and management information systems, and was dedicated to training students on valuable applications, such as the SAP platform. She led study tours to a variety of countries in Africa, Asia, Europe and Latin America. She also taught in Shanghai, China, at Rider's partner institution, Sanda University, and in Panama through a Fulbright Specialists Program award. Her research interests involved the adoption and diffusion of information systems and technology.
"Teaching students about all aspects of the dynamic field of information systems and technology over the last 25 years has been exciting and extremely rewarding. I also had the opportunity to teach more than a dozen international business courses, traveling with students to countries in Africa, Asia, Europe and South America and experiencing the world through the eyes of our students. It has been a privilege to be a part of the Rider University community and I look forward to staying connected." 
Feng-Ying Liu
Professor, Finance and Economics
Dr. Feng-Ying Liu joined the faculty in 1988. She taught courses such as "Introduction to Finance," "Personal Financial Planning," "Corporate Cash Management" and "Corporate Treasury Management." She has published extensively, including in top-tier journals such as the Journal of Financial and Quantitative Analysis, and presented regionally, nationally and internationally in areas such as corporate treasury and cash management, corporate restructuring, security issuance, dividend policy and insider trading.
Charles McCall
Associate Professor, Finance and Economics
Dr. Charles "Chuck" McCall joined the faculty in 1979 and was an economics instructor and colleague for 42 years. He taught courses in topics such as micro- and macro-economics, economic analysis and decision making, managerial economics, and industrial organization. McCall was instrumental in the design, launch and leadership of the business of sports program and sport management major, and taught and developed courses in the curriculum. His research has investigated financial characteristics of organizations across cultures. McCall was recognized with the Nancy Gray Award in 2010, which is given to Rider faculty who exemplify campus leadership, involvement, school pride and community service, and the Christian R. and Mary F. Lindback Distinguished Teaching Award in 1986.
Lawrence Prober
Associate Professor, Accounting
Dr. Lawrence Prober has been a member of the Rider accounting department since 1987. He taught at the undergraduate level, as well as in the MBA, EMBA, and MAcc graduate programs. Prober was a leader in several prime examples of engaged learning, such as the Volunteer Income Tax Assistance Program, where Rider faculty and students assisted in tax preparation for low-income individuals; and the Johnson & Johnson and IMA case study competition programs. He received the Nancy Gray Award in 2004 and the Jessie Harper Research Fellowship in 2001. Prober has written numerous cases for the American Institute of CPA's Quality of Earnings and Ethics Case Study Collections and his work has appeared in outlets such as the American Business Review, Journal of International Business and Economy, Global Journal of Finance and Economics, and the International Research Journal of Finance and Economics.
College of Education and Human Services
Michael Curran '71, '74
Professor, Teacher Education
Dr. Michael Curran first came to Rider as a student in the 1970s, earning a bachelor's and master's from the University in business education. After attaining a doctorate from Temple University, he returned to Rider to teach, spending 30 years here as an instructor and expanding his interest in instructional technology and its applications in the field of education. This led to an idea for a course called "Social Media in Education," which became one of the most in-demand classes offered at the University. In addition, he spearheaded the implementation of the Google Educator Level One Certification course in 2019. At the time, Rider was among the first universities in the nation to offer this class. In 2008, he received the Rider University Distinguished Teaching Award.  
"I will miss greeting my students at the door as they enter the classroom for my classes. Those were special moments for connecting. Most assuredly I will miss friends and colleagues from across campus with whom I have worked in various capacities. I will especially miss my fellow department members who dedicate their professional lives to our students. My colleagues in the College of Education and Human Services are the best in the business." 
Peter Hester
Associate Professor, Teacher Education
Dr. Peter Hester has taught teaching methods to students at Rider for 2O years, through courses such as "Learning and Teaching Marine Science (K-12)" and "Teaching Science, Social Studies and the Arts." His primary area of expertise is science education, but he has also taught science courses and has led field courses in Alaska, Mexico and the Grand Canyon. In addition to teaching classes at Rider since 2001, he also supervised pre-service teachers during their junior practicum and student teaching experiences in local public school systems. His primary research focused on the development and utility of an online professional community for pre-service and in-service teachers.
Sharon Sherman
Professor, Teacher Education 
After starting out her professional career as a chemist, Dr. Sharon Sherman discovered her passion for education, leading to a long and distinguished career in higher education, secondary education and the sciences. Before being appointed in 2009 as dean of Rider's College of Education and Human Services, she held positions at Princeton University, Rutgers University, The College of New Jersey and the New Jersey Department of Education. After more than a decade as dean, she stepped down in January 2020 to return to the faculty. In her career, Sherman has written 10 books and is currently working on an eleventh. She is retiring after 47 years as an educator. 
"Who could have predicted that a global pandemic would begin two weeks after I stepped down from the dean's position? I was fortunate to spend this past year as a faculty member, and upon retirement, I plan to continue my scholarly activity. I've chaired several doctoral dissertations over the past several years and plan to continue working with our talented doctoral students in this way. I have a passion for recruiting students to Rider, and I'm certain this will continue wherever I am."
 
College of Liberal Arts and Sciences
Roberta Clipper
Professor, English
Dr. Roberta Clipper, a fiction writer and poet, was known as the heart and soul of the English department and its creative writing concentration for nearly four decades. A former department chair, she generously mentored students and colleagues alike. Honored with the Rider University Distinguished Teaching Award in 2002 and the Frank N. Elliot Distinguished Service Award in 2007, she served as president of the AAUP and was also the founding coordinator of Rider's High School Writing Contest. Her published work has been praised numerous times and she has received fellowships from the National Endowment for the Arts, New Jersey State Council on the Arts and Fulbright-Nehru.
Andrew Markoe
Professor, Mathematics 
Dr. Andrew Markoe's venerable 41-year career at Rider included several terms as chair of the Department of Mathematics. He conducted research in several complex variables and mathematical tomography, the mathematics behind the CT scan. In addition, he authored more than 30 publications, including an innovative undergraduate calculus textbook, and was an invited speaker to more than 30 colloquia, including the Maths Institute, Oberwolfach and Princeton University. In 2008, he received the University's Iorio Research Award and is a former member of the Institute for Advanced Study. He also used his talents as an accomplished former college lacrosse player to start the Rider Lacrosse Club Team, coaching it for many years. (In 1964, he led the nation in saves when he played goalie for the City College of New York Lacrosse team.)
Arlene Wilner 
Professor, English
Dr. Arlene Wilner joined the Rider faculty in 1986. She developed courses in writing, children's literature, American literature and multicultural studies, and in the Baccalaureate Honors Program (BHP). Twice in her career, she was the recipient of fellowships from the National Endowment for the Humanities, and in 1999 the College English Association presented her with the Robert Miller Award. In 2000, she was a recipient of a grant from the Carnegie Academy for the Scholarship of Teaching and Learning (CASTL). As a direct result of this, in 2001 she founded and directed Rider BRIDGE (Bridging Research, Instruction, and Discipline-Grounded Epistemologies), a rigorous faculty-development program inspired by the CASTL model. Long interested in interdisciplinary studies, Wilner taught in Rider University's Baccalaureate Honors Program for 25 years and directed the program from 2006-16, building on its foundation of a unique, creative and inclusive curriculum. For her extensive contributions to Rider, Wilner was recognized with the Rider University Distinguished Teaching Award in 1999 and was selected in 2012 as the faculty recipient of the Frank N. Elliott Award for Distinguished Service.
 
"Helping students grow and blossom throughout their undergraduate years is profoundly gratifying and never gets old! I hope that our increased attention to diversity and inclusion will mean renewed respect for enduring texts and especially great literature, which, uniquely, deepens the sense of our common humanity."
 
Westminster College of the Arts
Frank Abrahams
Professor, Music Education; Associate Dean for Administration
Since joining the Westminster Choir College faculty in 1992, Dr. Frank Abrahams served as chair of music education department, associate dean of the former College of Continuing Studies, and for the past four years, associate dean of the Westminster College of the Arts. Through his work with the Visions of Research in Music Education journal and the Center for Critical Pedagogy, he brought recognition to Westminster Choir College and its music education department. His affiliation with the Westminster Conservatory led to work with the High School Music Theatre Workshop, Saturday seminars, camps and institutes. Most recently, his work with students led to presentations on STEM + Music, Music for Healing, and other important initiatives. Under his guidance, Westminster Choir College students earned graduate degrees at many of the most prestigious institutions in the nation and abroad and published widely. Many are successful teachers in classrooms ranging from K-12 through higher education. 
"I am most grateful for the experience of working with incredibly talented musicians as their teacher, thesis supervisor, student teaching supervisor, accompanist and club adviser. Being surrounded by beautiful music and inspired music makers every day has indeed been a gift. Even though I am retiring from the University, I look forward to being a frequent audience member when they perform."  
Mariann Cook
Associate Professor, Music Theatre Voice
Mariann Cook joined the School of Fine and Performing Arts faculty in September 2009 as the first musical theatre faculty member in that school. She played a major role in creating and recruiting for the Bachelor in Fine Arts program in musical theatre, helping it to earn a national reputation. Under her guidance, her students have gone on to book professional work on Broadway and in national tours. An accomplished professional actress and singer, Cook has performed professionally in national Broadway tours, opera and television.
Elem Ely 
Professor, Piano and Voice
During his nearly 34-year career at Westminster Choir College, Elem Ely inspired and empowered students, sharing knowledge and processes that led many to successful careers and singing in major opera companies and prominent concert venues around the world. In addition to teaching, Ely also founded and led for several years the Vienna: Language of Lieder summer program. A remarkably varied and accomplished singer, whose range encompasses opera, oratorio and recital to premières of contemporary vocal music, he has recorded eight CDs and performed in leading concert and recital venues both in the United States and abroad.
Franklin F. Moore Library
Ma Lei Hsieh
Associate Professor, Instruction and Government Document Librarian 
Ma Lei Hsieh came to Rider in the fall of 2008 and served as the library liaison to sociology, criminal justice, journalism/communication programs and the Educational Opportunity Program. She taught research and information literacy concepts and skills to students and faculty while coordinating the information literacy program, which supported English research writing and honors writing classes. Hsieh also managed the library's federal and state documents. Her key research interests included exploring the teaching and learning of information literacy, assessment of student learning outcomes, and librarian faculty collaboration. 
"What kept my job interesting is that information technologies kept changing and I needed to keep up. One of the most rewarding aspects of working at Rider is that I helped students discover the value of our subscription databases. These are treasures beyond Google."
 
Staff Retirements 
Susan Christian
Dean of Enrollment, Enrollment Management 
After having a hand in admitting nearly every student to Rider for more than three decades, Susan Christian retired in September 2020. Christian began her career as director of Admissions before her appointment as dean of Enrollment. Her work was an integral part of the Rider community, overseeing undergraduate, graduate and continuing studies student admissions. In 2012, she was recognized with the Michelle McCormack Award for her service as an outstanding mentor to Rider students. 
"Rider has been home to me for the past 32 years. I've met some wonderful students, staff and faculty that I will miss immensely. I will also miss the challenge of college admission and working with one of the best staffs in the admission/enrollment world."  
Angela González-Walker
Assistant Dean, College of Continuing Studies
During her more than two decades at Rider, Angela González-Walker coordinated and centralized the University's summer, J-Term and part-of-term programs. She also played a key role in supporting and expanding online programming for the former College of Continuing Studies.
"I feel fortunate to have the opportunity to support the paths, goals and aspirations of many students throughout my 24 years at Rider. I recently accepted a part-time position as a student success coach at the University of Pittsburgh assisting students pursuing online programs."
Nadine Heitz '88
Director, Department of Counseling Services, Student Affairs 
Dr. Nadine Heitz brought much experience in education to her work at Rider University. She was a high school biology and chemistry teacher before joining the Rider community in 1995 as an adjunct professor in the School of Graduate Education and Human Services. There, she taught in both the school and community counseling programs for several years. In 2001, she moved to counseling services in Student Affairs as a staff psychologist and training coordinator. She assumed the position of director in 2007 where she oversaw direct services to students, psycho-educational programming to the campus community and the training of future counselors and psychologists. Under her direction, counseling services became a training site accredited by the Association of Psychology Postdoctoral and Internship Centers and the American Psychological Association. 
"It has been my privilege to work with both the graduate and undergraduate students for the last 25 years, to contribute to their personal development and promote their academic success! And to my Rider colleagues, I send many thanks for your support and camaraderie throughout our shared tenure."
Donna MacAdams 
Accounting Specialist, Cashier's Office
Donna MacAdams worked in the Cashier's Office, where as a cashier, she provided professional customer service while interacting with students, faculty and staff. Her primary role was to collect and process payments for student tuition as well as deposits for numerous offices across campus. She retired in September 2020 after 21 years of dedicated service to the University.
Ira Mayo
Associate Dean of Students, Student Affairs 
Ira Mayo began his time at Rider as the associate dean of what was then known as the School of Business Administration. He then moved on to be the associate dean of academic services in the former College of Continuing Studies and associate dean of freshmen in Student Affairs before being named to his present role as associate dean of students. Among his many contributions during his nearly 40-year career: He established and oversaw the freshman seminar for two decades, initiated parent outreach, enhanced and coordinated orientation as a campus-wide endeavor, collaborated on the Shared Read program, and supported faculty advisers through training and resources. He was recognized with the 2018 Nancy Gray Award, the 2002 Frank N. Elliot Award and the 1999 Michelle McCormack Award. In his honor, two alumni, Gail Zoltick Gross '93 and Tommy Larkin II '98, have begun a campaign to endow a scholarship in Mayo's name. To contribute to the Dean Ira Mayo Endowed Scholarship Fund, please visit give.rider.edu/campaigns/dean-ira-mayo-endowed-scholarship#/.
"They say that if you love what you do you will never work a day in your life, and that is exactly how I feel about Rider. What made my job so satisfying and fulfilling (aside from my wonderful colleagues) was working with the Rider students. I want to thank them for allowing me to be a little part of their lives, and I want them to know that their impact on me was far greater than any I may have had on them." 
Robert Schwarz
Technical Support Specialist II, Office of Information and Technology
As a computer technician, Robert Schwarz provided tier one and two support for desktops, laptops, maintenance of classrooms, labs and meeting spaces. He also provided support to executive level academic and administrative leadership for all technology services. After 10 years of service with the University, he retired from Rider in August 2020.
Patrice Sheridan
Nurse, Student Health Center
Patrice "Patty" Sheridan worked in the Student Health Center, providing exceptional healthcare to students. Her skills and kindness touched many lives over the years. She retired in August 2020 after more than 25 years with the University. 
Kathryn Stratton
Staff Psychologist, Counseling Services 
Dr. Kathy Stratton joined counseling services in 2010, working primarily with Westminster Choir College students, supporting their development as students, musicians and people. In her nearly 11 years at the University, Stratton provided guidance to Westminster faculty and administration and forged trusted relationships with students, assisting them to manage their difficulties and overcome their obstacles.
"The most rewarding part of working at Rider has been the opportunity to interact with incredibly talented students whose passion and work ethic were inspirational. Being able to sit at my desk listening to world-class musicians perform was truly a gift. I will always cherish my time on the Princeton campus and value the students and colleagues with whom I had the good fortune of working." 
Kathleen Trost
Office Specialist, Registrar's Office 
Kathleen Trost retired in December 2020 after 27 years at the University. Trost worked the majority of her tenure in the registrar's office, with the exception of a few months that she spent in Admissions. During her time at Rider she worked on the official listing of graduates for Commencement, fulfilled transcript requests, course registrations and withdrawals, processed diplomas, and maintained students' academic records. 
Cherie Voorhees
Administrative Specialist, Athletics 
Cherie Voorhees was the first person of contact for students, staff, alumni and season ticket holders in Rider Athletics. As an administrator, she supported the entire department and was dedicated to its smooth operation. She retired at the end of October 2020 after 27 years with Rider. 
"Rider was a great place to work. It was hard to say goodbye and retire. I will miss many people — especially my college work-study students. Over the years many of them called me their campus mom. I loved teaching them, Cherie 101, and helping them when needed. I plan to return to Rider often, to say hello to my work family, and to attend sporting events and the theater. I don't plan on being a stranger on the Rider campus."